HOW GOALCRAZY WORKS
GET CLARITY ON YOUR GOALS
The planner starts with a Life Crash Course that will help you discover what your goals are, what's been holding your back from achieving them in the past, and how to create a plan to conquer them NOW!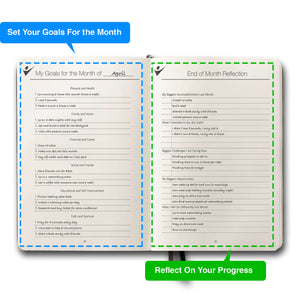 PLAN YOUR MONTH
Set goals every month for the different areas of your life.

Amanda Whitley
★★★★★
"If you have some big or small goals that you aren't even sure what they are yet, this planner will help walk you through how to realize those, then to be able to take the small action steps to accomplish those."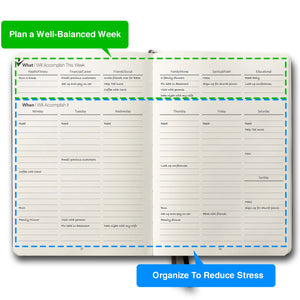 STRUCTURE YOUR WEEK
Plan what you want to accomplish, and when you will accomplish it.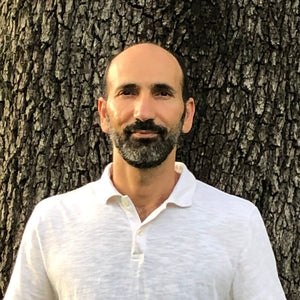 Bernard Nader
★★★★★
"I finally hit my sales goal last month thanks to your planner!"
CONQUER YOUR DAY
Everyday fill out your morning prep to get you focused on your goals with a clear plan of what you need to accomplish throughout the day.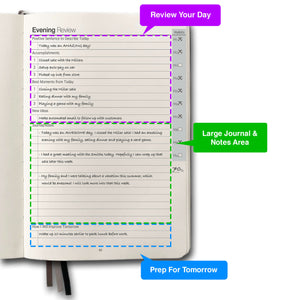 REFLECT EACH NIGHT
Every night reflect back on your day to see what you did right, and where you will need to improve for tomorrow.
Keith Quattlebaum
★★★★★
"In using Goal Crazy Journals, I've lost 25lbs and started my own business."
TRACK YOUR HABITS
Every night review your habits and mark which you did accomplish and which you didn't. Then give yourself a personal grade for the day to hold yourself accountable to take the actions necessary to reach your goals.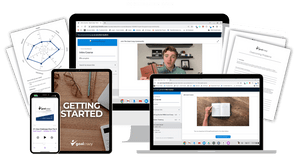 BONUS: FREE TRAINING
Get access to our free training area with your purchase! Take advantage of tutorials, downloadble pdfs, and examples.
Goal Crazy 90-Day Undated Planner & Journal.
FAVORITE PLANNER & I'M A PLANNER JUNKIE!
This planner has everything you need. I've tried a lot and this is by far my favorite. All my life and career coaching clients and podcast listeners are recommended this planner. I love the weekly set up, the evaluation part of each week and day and the intentional spots to help you shift your energy. Plus, it's so easy to carry around and has pockets! - Ang from The Intentional Mind Podcast
Live the book, hate the logo
I love the system and it genuinely helps me structure my days better and feel more gratitude. I love it so much I bought 3. The only issue I have is the logo/branding. It's not sleek and professional looking to be taken into meetings (kind of reminds me of comicsans font) so I find myself getting stickers to hide the logo. I hate saying that because I genuinely love your system but please change it and i will buy more! And others will as well if the logo becomes more minimal!
LOVE it
I feel lost without this planner.
The Only Planner You Need
I've tried practically every planner out there, and Goal Crazy is the PERFECT mix of all the right things - short and long-term planning, plan & organize meets pause & reflect, capturing gratitude and musings, balancing work and life, celebrate little wins, building on small habits, etc. The Goal Crazy planner is THE ultimate planner to help optimize and improve your life.
Habit changer!
Go crazy planner has helped me improve my life and daily functioning in many ways. It helps me keep my mindset positive, prioritize, accomplish daily tasks, develop the habits I want, and work toward accomplishing my ultimate goals.